Cellphone/Tablet Eyepiece Adapter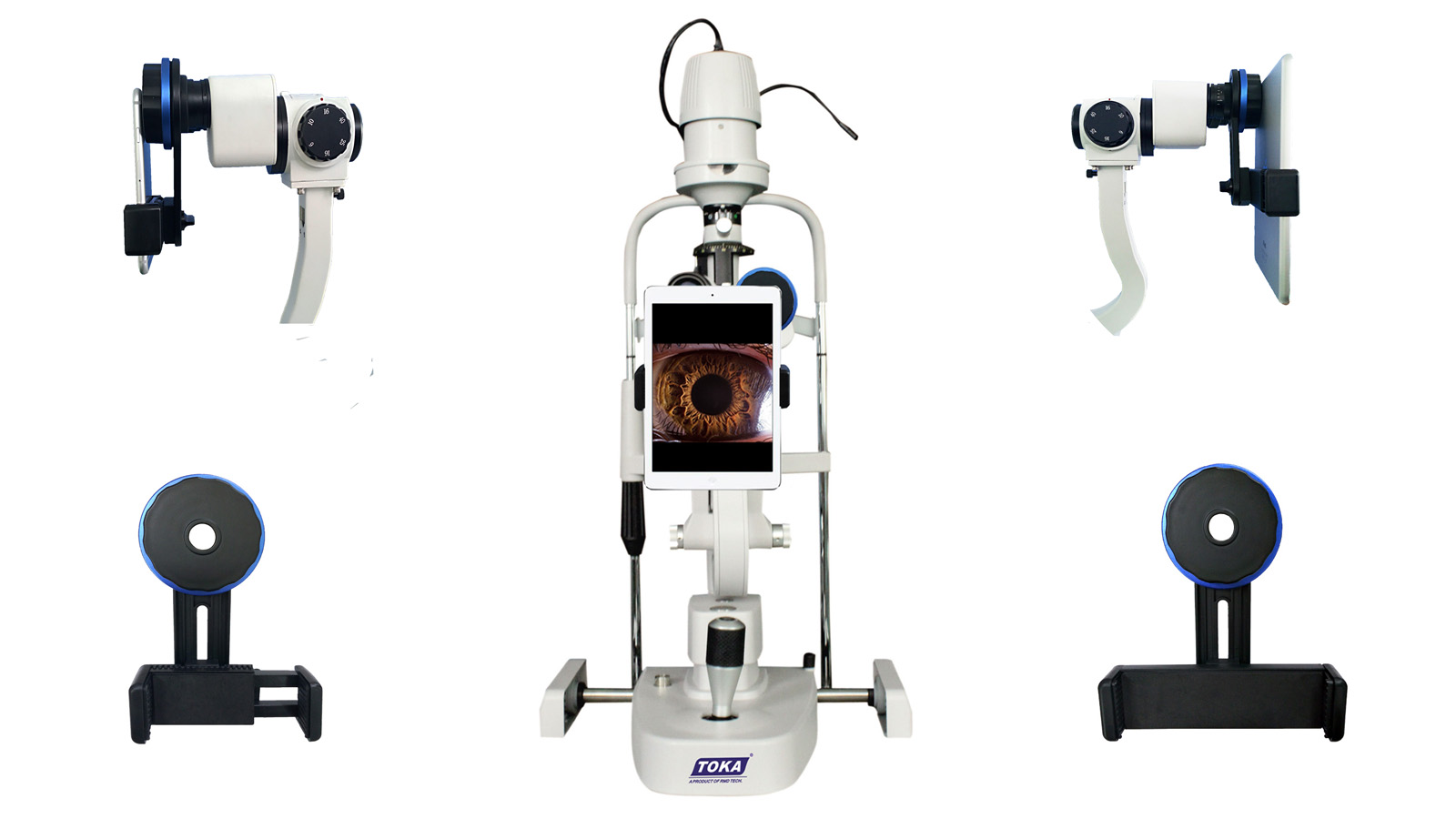 The Cellphone/Tablet PC Eyepiece Adapter of slit lamp is developted by our company based on the market demand. On the condition of no alternation about slit lamp microscope, it can implement the docking of optical path. Adjustable support case is available for the sizes of the smart-phone from 4" to 5.5". Fast installation, easy operation.
l Ultra-durable polycarbonate plastic.
l Send out high-res images directly from your phone via email, SMS, twitter, 3
rd
party apps.
Other optical instruments
l It is designed to work with eyepieces that are 1 in -1.8in in diameter (25mm-45mm).
l Silicon sizing bands are included in the case to fit for the smaller diameter eye-pieces.
Advantages:
Suitable for ANY Slit Lamps
Easy carry and operate
High definition and resolution
Easy focus and photography
Low price
1. Compatible with Iphone,Sumsung,Moto,Huawei,ZTE,and other mobile phone.
2. Compatible with all Galilean type slit lamp microscope(three or five magnification ratios type).
3. Multicoating lens technology.
4. Compatible with Haag-Streit,Zeiss,Topcon,CSO,Marco,Nidek,Shin-Nippon,Takagi,Kaps and other manufacturers.
5. Optional item:Tkeye software(android&IOS) for image capture and management.